Writing
(Books, Poetry, Essays, Short Stories, Screenplays, Op-Eds)
Heart of a Shapeshifter:
2Spirit Love Medicine
"Heart of a Shapeshifter: 2Spirit Love Medicine" is a collection of poems, short essays, and prose by Coyote Park. It explores transformation, non-linear transitions, ancestor worship, diaspora, T4T romance, non-monogamy, queer awakenings, and various intersections of Park's lived experiences. Woven throughout the collection are 8 Vessels, taking shape as themed chapters and representing lifetimes. Throughout these vessels, Coyote reflects on extensions of themself, their lovers, and what love medicine means to them. "Heart of a Shapeshifter" is born out of the passion of Brown leather dykes, Trans Deities, and the fierce and overflowing protection of Spirit. A collection of writing to all of those yearning to love and shapeshift freely.
Published with GenderFail
https://genderfailpress.com/heart-of-a-shapeshifter-2spirit-love-medicine.html
Where to find it in stores:
Printed Matter - Manhattan NYC
Topos Bookstore - Queens NYC
Glad Day Books - Queens NYC
Bluestocking - Manhattan NYC
Murmurs Gallery - LA
Tomorrow Today - LA
Boneshaker - Minneapolis
Good Press - Glasgow UK
Category is Books - Glasgow UK
Spazio Punch - Venice, Italy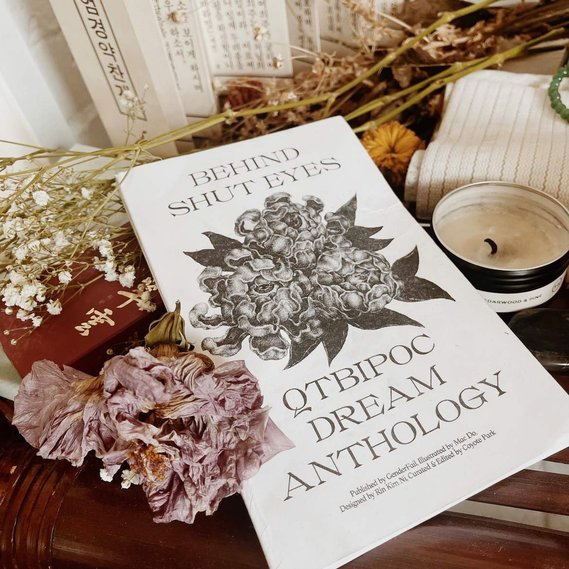 Future Pleasures 2
Fantasy, mythology, erotic writing collection by Rin Kim Ni.
Park is contributing short stories based on Yurok and Korean folklore. An adventure entitled "First Love Never Dies".
Down on Danny
A novel following a Transgender man sw'er in Los Angeles who finds that connection is a relationship built on time and energy in some of the most unexpected places. A chaser, a polycule, the vibrant beat of a city night, and the pottery wheel all spin him towards understanding himself.
Screen-writing
Current screenplays that have been written by Park touches on non-monogamy, QTBIPOC worlds, mental health, and adventures towards sovereignty. One of their screenplays, "Destiny in Sedona" is currently in pre-production.